TUE, 6/13/2017 – BY GABRIELLE PICKARD-WHITEHEAD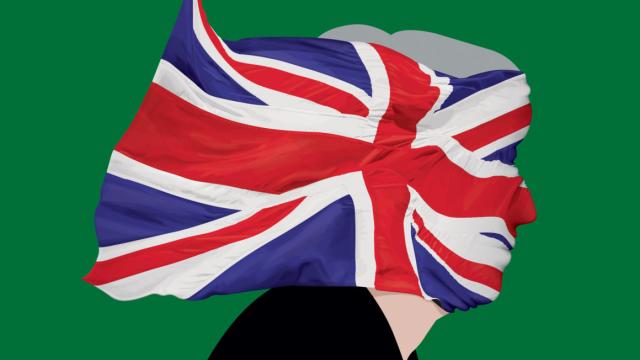 It wasn't the result the Tories hoped for or expected. Prime Minister Theresa May's bolshie gamble to call a general election with three years still to serve backfired – spectacularly! Instead of stabilizing her leadership and strengthening her hand in Brexit negotiations by increasing her majority, the Prime Minister and her Conservative government last Thursday were left red-faced, shell-shocked and, to put it mildly, in a bit of a "mare's nest."
It was a dramatic night for British politics as the election results came rolling in during the early hours of Friday. The exit poll's predictions of a hung parliament were spot on. Instead of achieving the gain May and her advisors thought was "in the bag", the Tories lost a net total of 12 seats from the 2015 general election. May's party won 318 seats in the House of Commons, seven short of a majority.
Instead, Labour landed 261 seats, a 29-seat increase since the last election, and the party's leftist firebrand leader Jeremy Corbyn emerged on Friday morning with heroic status, defying the right-wing mainstream press that has derided him from day one. Corbyn was commended for empowering young people to vote, which they did overwhelmingly for the Labour Party, confounding Corbyn critics who had disparaged him for his supposed "un-electability".
Rather than being humiliated in the ballot box, which many party members and Corbyn allies feared, the insurgent campaign coupled with popular manifesto policies designed to "work for the many, not just the few," paid off. Even the ultra-affluent West London region of Kensington – the U.K.'s richest constituency, believed to be one of the Conservatives' safest seats – saw Labour swipe the seat from the Tories, winning by a cat's whisker of just 20 votes.
SEATS TURNING FROM TORY-BLUE TO LABOUR-RED BEFELL AT BOTH ENDS OF THE COUNTRY
Here in the High Peak, in the North West, Labour candidate Ruth George gained 2,300 more votes than the Conservative candidate Andrew Bingham, who had been the MP for the High Peak since the 2010 election. Not many believed that Corbyn could lead Labour to its highest vote share since 1997, but for those who did, Friday morning's news of a hung parliament was met with euphoria and elation.
Now that the dust has settled on the news, and the Tories will not have an open ticket to enforce their austerity agenda on behalf of a privileged minority, the race is on to secure Britain's political future. Despite losing her majority, seeing some of her closest advisors resign, and being shunned by the former Tory chancellor George Osborne – who called her a "dead woman walking", and suggested the prime minister would be shortly forced to resign – May is intent on staying at number 10 Downing Street.
The prime minister has pledged to form a new government to lead the U.K. out of the E.U., and received a mandate from the Queen to form a new government. May has put forward the proposal of forming an alliance with Northern Ireland's Democratic Unionist Party's (DUP), whose 10 seats combined with the Tories' 318 seats would give the two parties a slender majority of nine seats – a long way from May's 17-seat majority prior to the snap election.
A "COALITION OF CHAOS"?
The potential party alliance has been dubbed by critics as a "coalition of chaos." It's also a far cry from Corbyn's socialist Labour Party and would make a mockery of many of the equality-inducing policies Corbyn promises to deliver. The fact that May is putting forward such a coalition demonstrates her inability to gauge the mood of the country, which leans toward progression, equality and change.
The DUP is pro-Brexit, though it seeks to maintain common trade ties and travel, so it is adopting a "softer" Brexit approach compared to May's hard Brexit rhetoric. However, the DUP's opposition to socially liberal policies is inflicting fear in many of Britain's liberalists due to its strong anti-abortion and anti-gay marriage stances.
Already, angst about a Tory/DUP coalition is snowballing, shown by an online petition to stop the alliance, which gained more than 500,000 signatures in just one day.
CHALLENGING AUSTERITY, POVERTY AND INEQUALITY
Meanwhile, Jeremy Corbyn has called for May to resign, saying the prime minister should "go and make way for a government that is truly representative of this country." The Labour Party is expected to oust May from 10 Downing Street and form its own minority government.
Addressing the media, Corbyn said, "We have a huge mandate from a huge increase in our support to carry forward a program that challenges austerity, that challenges poverty and challenges inequality and gives opportunities for young people, for people in the middle, and gives protection for older people."
The Shadow Chancellor John McDonnell said Labour are "ready to form a government…. we are willing to serve the country." McDonnell insisted there would be "no deals" and that Labour would put forward a Queen's speech, while urging minor parties and the SNP to support it.
Labour has also said it will not attempt to delay Brexit negotiations, which the E.U. hope to begin in a matter of weeks. If Britons thought Brexit and its negotiations were complex and confusing before, they've gotten even messier in the wake of a hung parliament. Britain's current political landscape of disorder and chaos is gravely ironic and hugely embarrassing for May and her government, who specifically called for a snap election to garner greater support among U.K. electorates and strengthen her hand in Brexit talks.
What's less ambiguous is Corbyn and Labour's emphatic victory, which occurred against all odds. Corbyn's ride to Number 10 Downing Street might not be plain sailing and definitive, but few any longer can deny Corbyn's achievements in winning the confidence of voters, convincing young people to vote, and championing the public mood for change, equality and progression. Surely this is the takeaway from last week's vote, and one that no future government can afford to ignore.