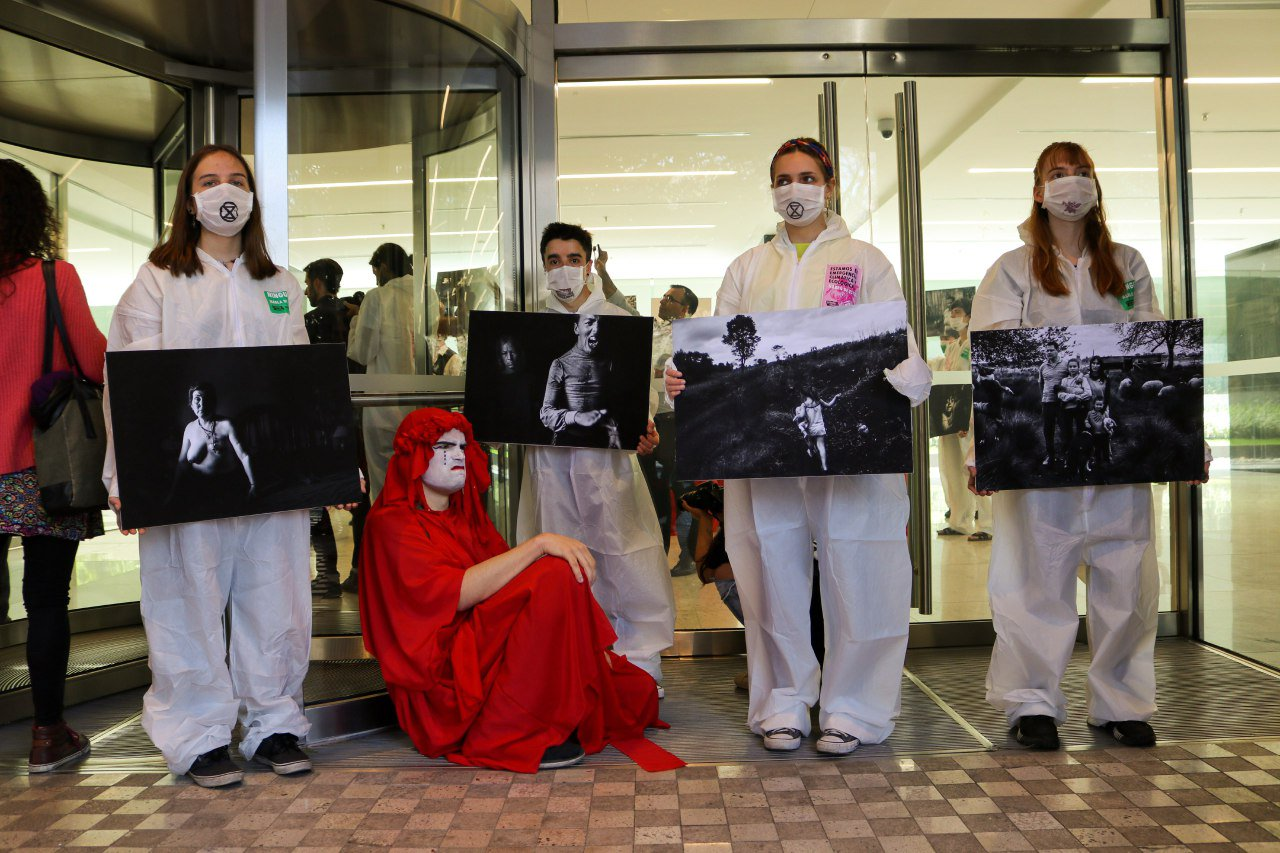 ARGENTINA – Around 30 rebels wearing boiler suits joined the Red Brigade for a dramatic action in the offices of Bayer and Monsanto. They played haunting music while holding black and white photos of victims of the climate crisis.
COLOMBIA – Rebelsprojected a truth-telling video on the side of the environment ministry in the Colombian capital Bogotá.

Rebels drew attention to their government's criminal inaction in the face of climate disaster, despite their president's insistence that Colombia is "not part of the climate problem".
Rebel clean-up crew in Poland.
Madrid rebels turn out in blue to represent the rising oceans. Rebels continue to hold their camp outside the environment ministry.
Melbourne rebel stays cool under pressure, one of the 56 arrests on the second day of Rebellion. For more XR Australia, check out the amazing scenes on the streets of Brisbane.
Amsterdam rebels at Vondelpark.