The Fearless Girl statue installed in New York City ahead of March 8, 2017, has became a tourist destination that poses traffic and safety concerns.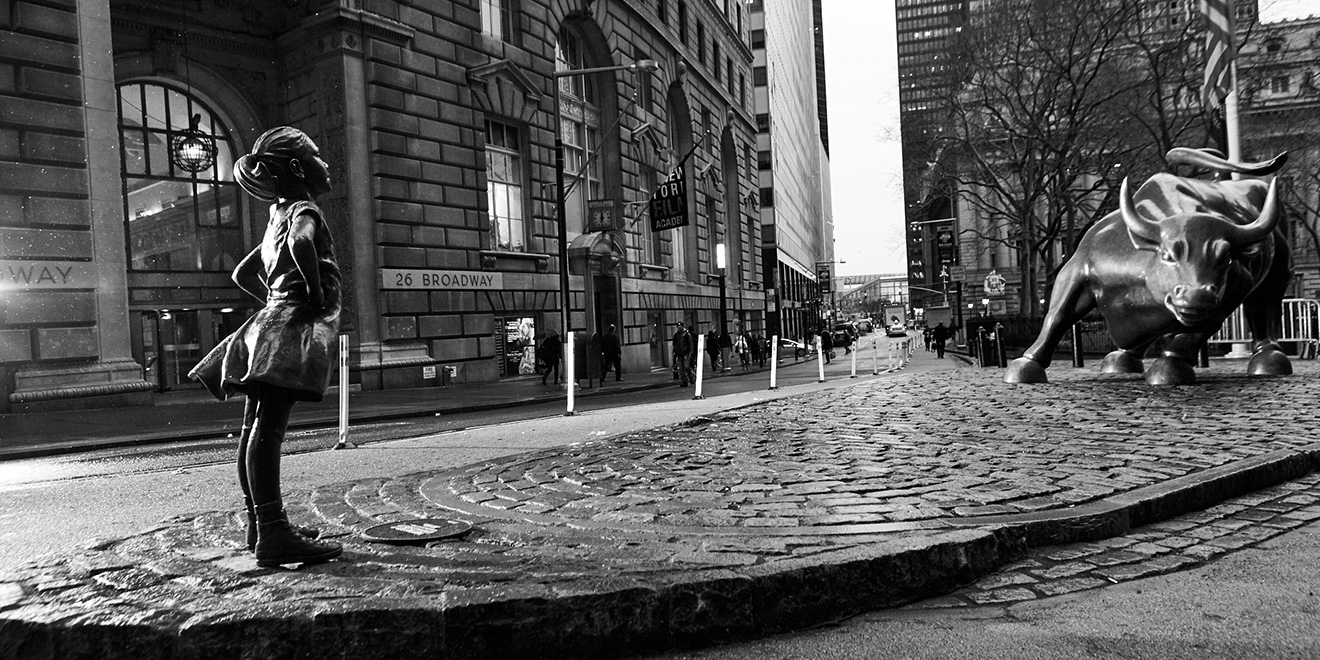 Source: Federica Valabrega / Adweek
February 16, 2018 (moc.media)
Fearless Girl stands facing Arturo di Modica's Charging Bull bronze statue. The sculpture was illegally installed by State Street Global Advisors (SSGA) to celebrate International Women's Day.
Arturo di Modica's sculpture was also set up illegally in 1989 after the stock market crash. His work was later recognised as culturally significant and fell under the protection of Visual Artists Rights Act (VARA). The artist wasn't happy with the Fearless Girl statue. He accused SSGA of commercialising his own work and demanded the removal of the statue and compensation for the damages.
The sculpture became a tourist attraction, posing traffic and safety problems. The New York City Mayor's Office and SSGA are working to solve the problem either by redesigning the current location or moving both statues to a more pedestrian-friendly site.
"The message of the Fearless Girl statue has resonated with New Yorkers and visitors alike," Adweek quotes Mayor Bill de Blasio as saying. "Its enthusiastic reception has been heartening, and we are discussing various approaches to ensure this statue continues to be a part of the city's civic life."
Fearless Girl gave SSGA $7 million in free marketing after six months. SSGA representatives say 76 out of 476 companies they invest in began to actively work to promote women, Artforum reports. The company's focus on diverse leadership led to a controversy when SSGA's parent company, State Street Corp. had to pay $5 million in fines for underpaying female and minority employees in 2010-2011.