XR Unchained (rebellion.earth)
As we face an unprecedented planetary crisis, XR Rebels from around the world continue their inspiring actions.
Morecambe Bay, UK. Fifty rebels aged 7 to 70 made this 110m diameter representation of the XR logo in the sand to highlight the need for urgent climate action. Photo: Alison Cahn.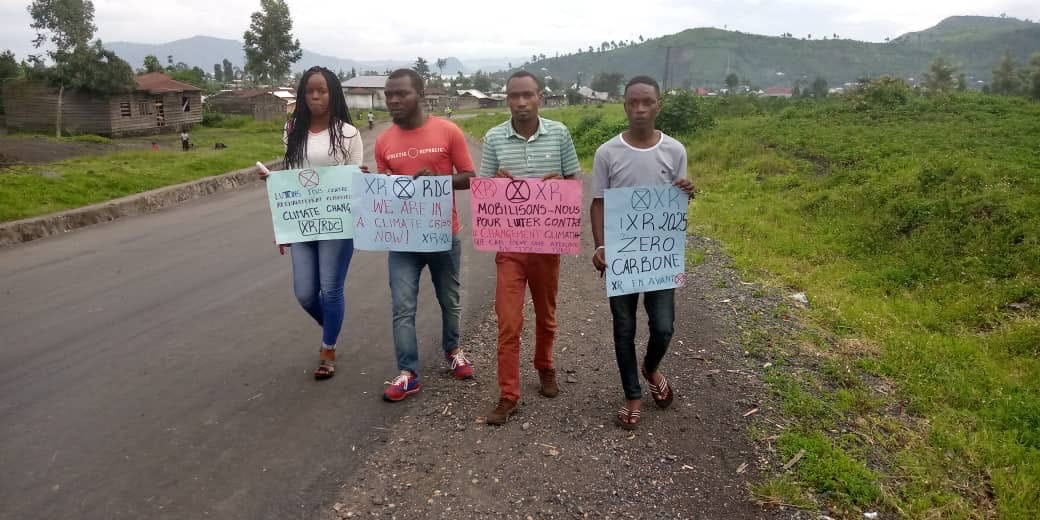 Democratic Republic of the Congo.
Palestine. Read a retrospective from October on the position of XR in Palestine.
Vancouver, Canada. Rebels demand that the University of British Columbia divest from fossil fuel investments.
Santiago, Chile. XR Santiago held its own assembly to discuss the complicated socio- environmental situation in Chile.
Paris, France. Indigenous Brazilians were in Paris to demonstrate against French institutions helping to finance destruction of the Amazon. They performed a protest dance outside the headquarters of the Banque Nationale de Paris (BNP).
Copenhagen, Denmark. XR Rebels in Denmark expose the naked truth about oil extraction in the North Sea at the Ministry of Climate, Energy and Utilities.
Venice, Italy. Following yet another devastating acqua alta flood on November 13, Venetian rebels perform a die-in.
Truro, UK. XR rebels protest a Cornwall Council decision to grant £10.32m of capital funding to the proposed Newquay spaceport in Cornwall. Photo: Ilya Fisher.