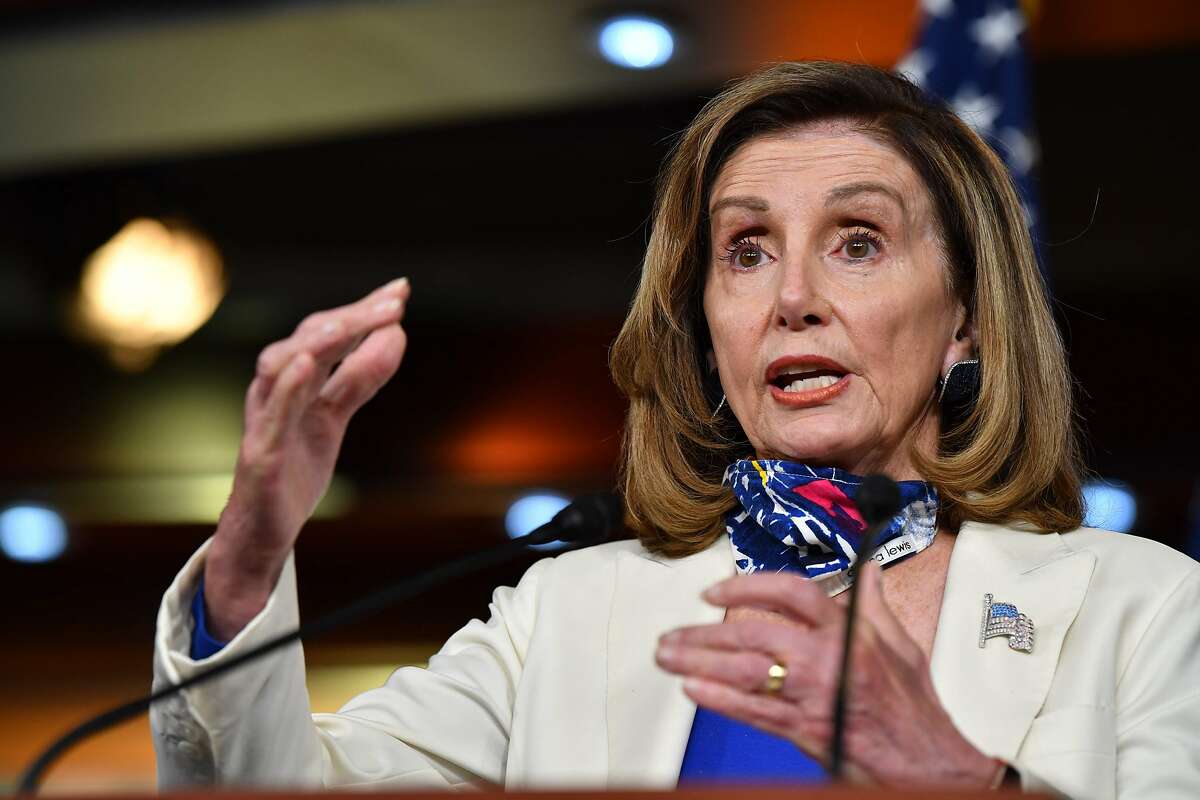 By Joe Garifoli
May 2, 2021 (SFChronicle.com)
The question of whether House Speaker Nancy Pelosi will retire after next year is a momentous one for more than just Washington. Her decision has far-reaching implications in her San Francisco district, where everyone and their chihuahua is likely to run when the seat opens up.
When Pelosi stops working to raise money, then we'll know the end is nigh.
Two years ago, as part of a deal she cut with Democrats who threatened to oppose her for the top job in the House, Pelosi promised not to serve as speaker beyond this term. She said in November, "I will abide by those limits."
So what does Susan Page, author of a new Pelosi biography, "Madam Speaker: Nancy Pelosi and the Lessons of Power," think she will do? Page had 10 sit-down interviews with Pelosi while researching the book.
"I don't know the answer to your question, but I'll tell you what I think: I think this is her last term. I think this is her valedictory term," Page said on my "It's All Political" podcast. "She's working hard to get Joe Biden's big legislative agenda through the House, but I would be surprised if she ran again."
Congressional Progressive Caucus chair Rep. Pramila Jayapal, D-Wash., told me on my podcast that "whether it's her last or not, I can't say. But she is looking at this (session) as a crucial moment and perhaps a legacy-making moment for her."
The reaction from Pelosi spokesperson Drew Hammill: "The speaker is not on a shift, she's on a mission."Politics with Joe Garofoli
Part of that mission — after trying to pass Biden's agenda — is raising money. And no Democrat is better at that than Pelosi.
In the first quarter of this year, she raised $32.4 million for Democrats, according to her campaign office. Since entering House leadership in 2002, she has raised more than $1 billion for the party. Yes, billion.
When Pelosi stops working to raise money, then we'll know the end is nigh. Until then, keep your chihuahua on a leash.
©2021 Hearst