When:
January 27, 2021 @ 7:00 pm – 8:00 pm
America/Los Angeles Timezone
2021-01-27T19:00:00-08:00
2021-01-27T20:00:00-08:00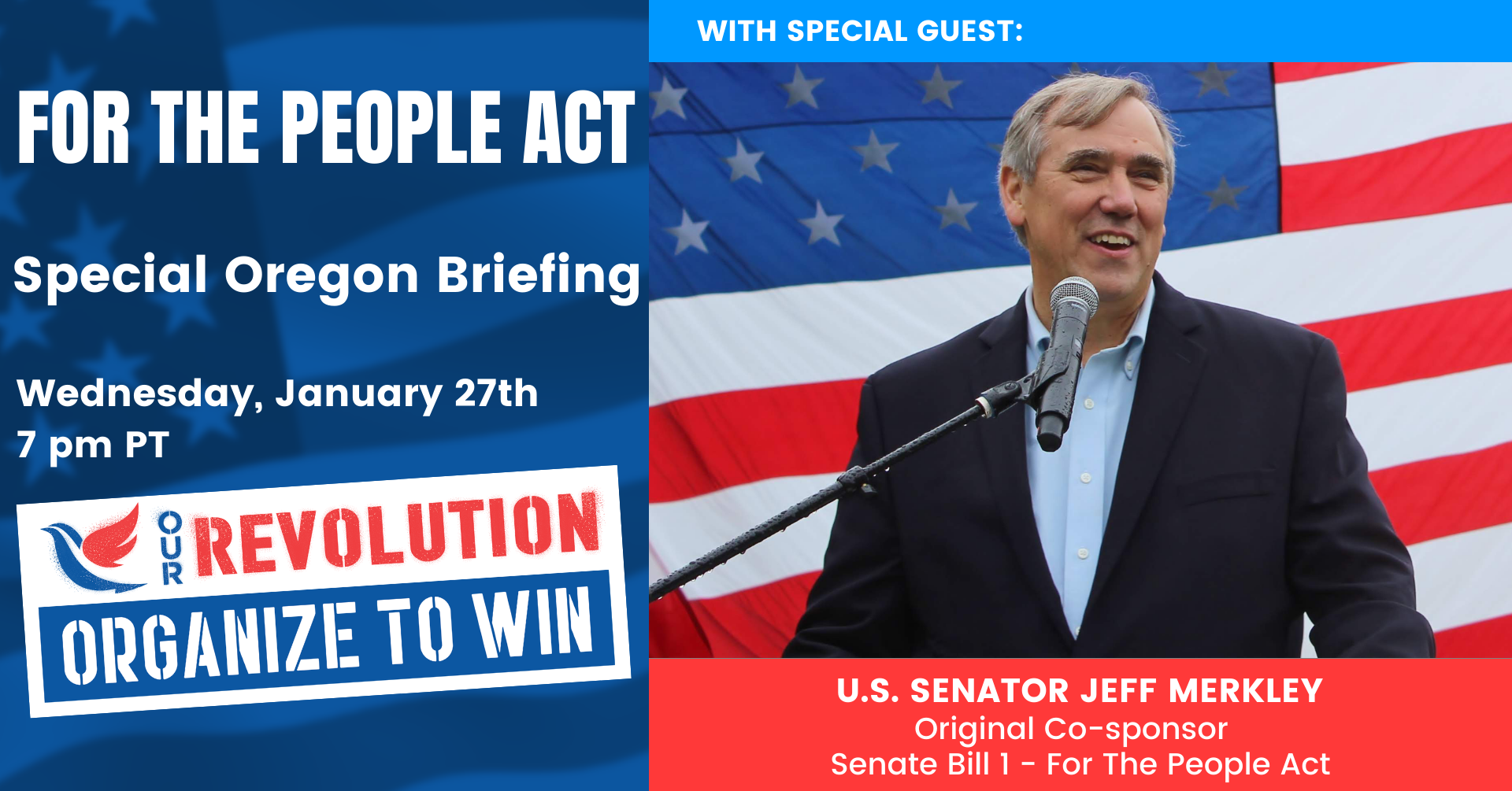 Join Our Revolution Oregon as they put on a special briefing with U.S. Sen. Jeff Merkley to discuss reforming our democracy and Senate Bill 1 – For the People Act, the first bill introduced in the Senate this Congress.
Virtual event
Join from anywhere
Hosted in Portland, OR 97201
Hop on the call, fellow progressives! You don't have to be from Oregon or be a part of Our Revolution to be a part of our night of organizing, elect amazing candidates who can transform our state, and be a part of a powerful progressive movement!
Available times