It survived protests, a lawsuit and even replaced the original tenant, so to say Sprouts Farmer's Market (NASDAQ: SFM) is looking forward to the opening of its new Albany location would be an understatement.
The Colorado-based natural grocery chain is set to make its debut as an anchor tenant in a new development adjacent to the Gill Tract research field, a 104-acre site owned by the University of California, Berkeley that stretches into both Albany and Berkeley.
Sprouts is slated to open the 28,000-square-foot store at 1075 Monroe St. on April 26. The new location will follow ones currently operating in Oakland, Walnut Creek, San Rafael, Daly City and Pinole.
But if you rewind by a few years, it wouldn't be Sprouts that was planning an opening — it would have been a new Whole Foods Market (NYSE: WFM).
Since the initial development was approved by the city of Albany in 2014, the site has been a point of contention between it, the university and social movement Occupy the Farm — the group opposed to the construction. In addition to the proposed senior housing complex and trails, the Texas-based grocer had originally been the project's anchor tenant, but ultimately backed out after prolonged protests and opposition.
However, after a lawsuit filed on behalf of the occupy movement to halt construction failed in mid-2015, tenants had a clearer path to start construction.
---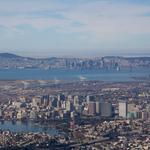 East Bay Business News