SUN, 10/6/2019 – BY AARON G. FOUNTAIN, JR. (occupy.com)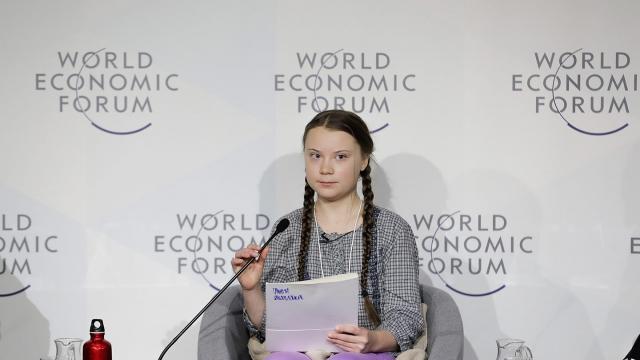 The School Strike for Climate featured students from around the world on nearly every continent marching in the streets and calling on world leaders to increase their efforts to combat climate change, carbon emissions and even address local issues respective to their communities.
This event was indeed remarkable. Unfortunately, like most of the environmentalist movement, the largest demonstrations occurred in some of the richest, most industrialized countries. Some poorer countries had turn out, but often it was minuscule compared to more affluent countries. Other regions that have repressive governments saw little to no public protest as well.
To tackle climate change, as a primarily youth-led movement, the burden cannot rest mostly on young people in the richest countries or those countries that have liberal policies on public protest. The current movement provides an opportunity for young activists to address the repression children their age face in other countries, but the reality is that many young people around the world live in politically repressive environments that prohibit the ability to organize collectively.
Russia, the largest country in the world by land mass, remained absent during the strike. Although rallies took place in 16 Russian cities, none of them featured more than 100 individuals. In Moscow only a small group showed up. Despite the fact that the Russian state weather service, Roshydromet, reported that the average temperature in Russia is rising faster than the worldwide average, the government prohibits any large protests in the capital. Only solo picketers are allowed. In addition, climate groups that receive donations from outside Russia must register as "foreign agents," making it difficult for them to work with lawmakers. Such draconian policies led a small group of 30 to 40 people to hold a sign one at a time.
China is another industrialized society that contributes enormously to climate change, but has restrictive policies on public protest. Despite being the world's biggest source of greenhouse gas emissions, the Chinese government notably did not authorize any protest during the worldwide strikes. Nonetheless, Chinese youth remain determined to press their leaders to address climate change, even as they face general apathy from the population due to the country's restrictive laws. Although young people in China are becoming more concerned with the crisis, the average public attitude is one of indifference compared with the rest of the world.
These are just two countries, but Russia and China both have significant global influence. Both have actively sought to shape global affairs and China in particular is a rising superpower. But this superpower, aside from making large scale investments in renewable energy, has failed to lead the public charge in tackling climate change. Stifling the voices of young people in both countries does a disservice to any kind of public debate. But both countries are certainly not alone in their absence of public protests.
Numerous countries in the Middle East did not participate largely because of repressive policies instituted by their governments or because they are experiencing civil unrest that gives citizens little incentive to participate. Several countries, such as Iran and Oman, reported zero demonstrations. Other countries are currently experiencing political upheaval and therefore it is nearly impossible for young people to show up in the streets.
This is all the more devastating as climate change has already exacerbated civil conflicts in some Middle Eastern countries. Some predictions state that the Middle East and North Africa will become uninhabitable as the region suffers from prolonged heat waves, desertification and droughts. To this day, governments in the region have done little to address the problem.
Africa, for its part, is already extremely vulnerable to climate change as extreme droughts, flooding and famine continue to cripple many areas where populations are meanwhile growing fast. Although protests occurred in places such as Kenya, Uganda and South Africa, other countries were notably absent from the climate strikes for similar reasons of poverty, repression and civil unrest.
It is important to note that global youth activism has always had its limitations. Young people in industrialized societies have come under scrutiny from their respective governments, with some countries such as the United States, Canada, England and New Zealanddeploying government agencies to spy on student activists.
Teenagers in some countries have also been the victims of violence by agents of the state. High school students protesting apartheid policies in South Africa in June 1976, known famously as the Soweto Youth Uprising, were shot by police officers. This isn't only an occurrence of the recent past, but remains a present-day reality. Just this year, students in Sudan protested the military killings of four teenagers and one adult demonstrator who were protesting bread and fuel shortages. The consequences for dissent have always varied based on geographic location.
The Climate Strike is a propitious effort among young people to persuade leaders of foreign countries to find solutions to climate change. But unless world leaders find consensus on the issue, meaningful change will be hard to come by. As young people like Greta Thunberg hold the world's attention, they could address the plight of their various counterparts around the globe.