FRI, 4/21/2023 – BY CARL GIBSON (Occupy.com)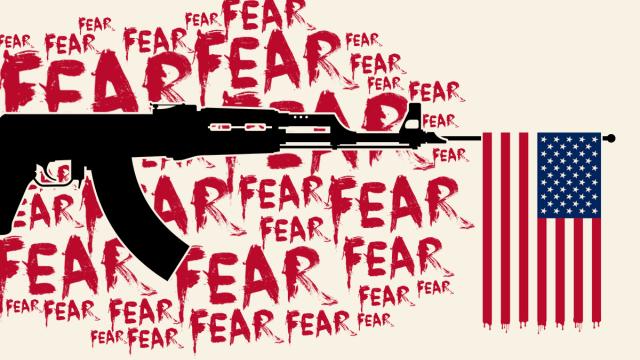 Just in the last week, there have been four shootings of ordinary, unarmed, regular people going about their lives simply for encountering the wrong armed person. While one incident might be abnormal, and two coincidental, the fact that four occurred within just a week of each other, in four different states, speaks to how Americans have been absolutely consumed by a culture that relishes deadly weapons and conditions us to live in a constant state of fear.
The combination of both a high proliferation of guns and our fear of the unfamiliar has led to this week's disturbing acts of violence, and should be a wake-up call for all of us to examine how things got to this point and how to turn things around before they get worse.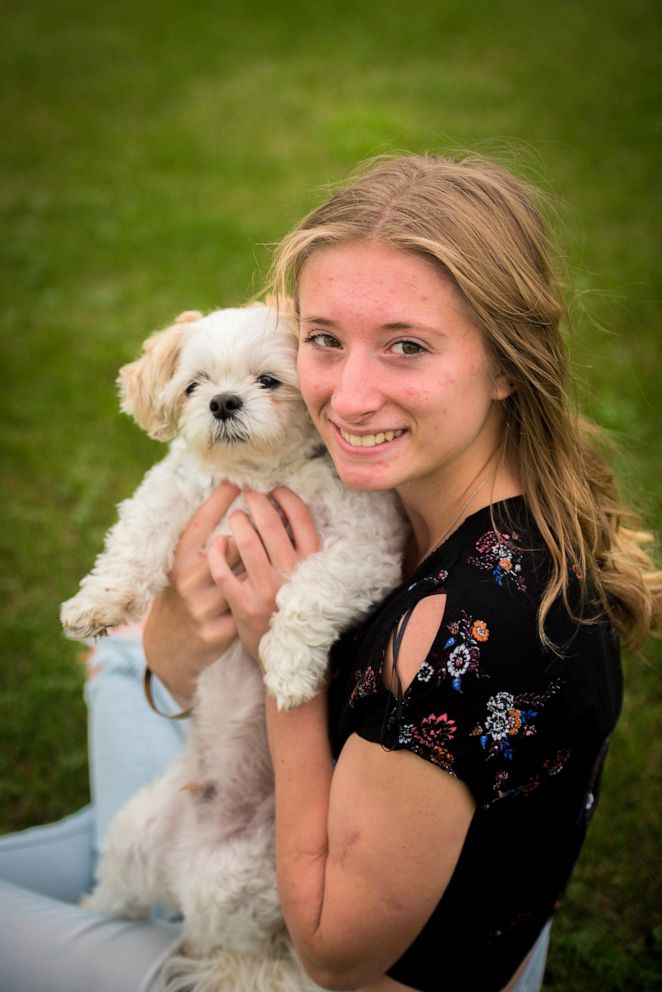 Kaylin Gillis is shown in senior portrait – Sept. 7, 2020 – Chuchay Stark
20 year old girl killed for going down the wrong driveway
In rural upstate New York, 20-year-old Kaylyn Gillis was with several friends looking for a friend's house around 10pm on the night of April 18 when she pulled into the driveway of 65-year-old Kevin Monahan. Monahan reportedly walked outside of his home and fired at least two shots into a car, striking Gillis.
The car drove away and couldn't call 911 until they reached a nearby town where they could receive a cellphone signal. By the time the group arrived at a local hospital, first responders were unable to resuscitate Gillis. Monahan, who has no prior criminal history, has since been charged with second degree murder.
Monahan's attorney maintains that there were three vehicles that pulled into the three-mile-long driveway in the dark, one of them a "very loud motorcycle," and that Monahan and his wife were an elderly couple startled by the noise and the sudden arrival of unexpected visitors.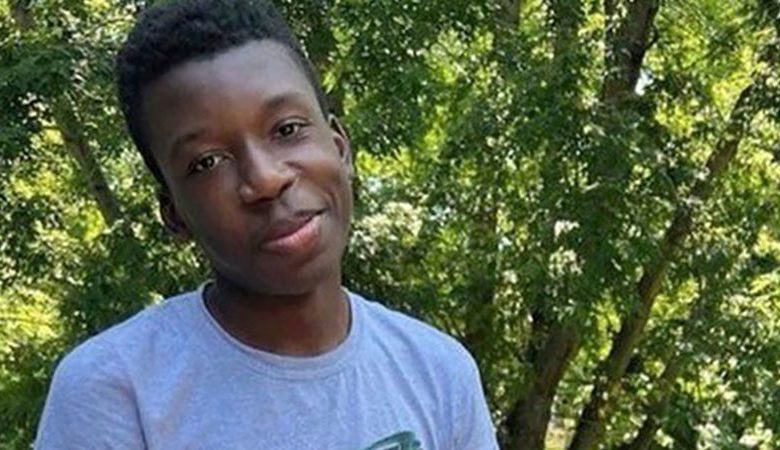 Ralph Yarl
16-year-old boy shot twice for ringing the wrong doorbell
On April 13, 16-year-old Ralph Yarl of Kansas City, Missouri was attempting to pick up his younger brothers from a friend's house at approximately 10pm. According to the GoFundMe campaign launched by his aunt, Faith Spoonmore, Yarl didn't have his phone and rang the doorbell of a home that was roughly a block away from his intended destination.
Homeowner 84-year-old Andrew Lester shot Yarl twice – including once in the head – with a .32 caliber Smith & Wesson handgun. Yarl's attorney said his client reportedly heard Lester say "don't come around here" as he ran away. Spoonmore said Yarl, who is an honor student hoping to attend Texas A&M to major in chemical engineering, "had to run to 3 different homes before someone finally agreed to help him after he was told to lie on the ground with his hands up."
Yarl has since been released from the hospital and is continuing his recovery at home. Lester has been charged with two felonies (first degree assault and armed criminal action), and was released after posting a $200,000 bond. Lester told police that he had already gone to bed, and that he was startled by the sound of someone pulling on the handle of the storm door and the size of the silhouette behind the glass when he fired. Yarl's attorney countered that he never pulled on the storm door, but had simply rang the doorbell and was waiting for the door to open.
Lester's grandson, Klint Ludwig, told the Kansas City Star he used to be "very close" to his grandfather, but that he wasn't surprised at his grandfather's violent reaction to a young Black man ringing his doorbell given that he's been "immersed in a 24-hour news cycle of fear and paranoia."
"When I heard what happened, I was appalled and shocked that it transpired, but I didn't disbelieve that it was true. The second I heard it, I was like, 'Yeah, I could see him doing that,'" Ludwig said. "I believe that there have been some positions that he's held that have been bigoted or sort of disparaging, but it's stock Fox News, conservative American stuff. It's 'anybody who gets an abortion is a murderer.' And 'fatherless Black families are the reason why crime exists in this country.' It's stuff everybody's heard at the Thanksgiving table every year."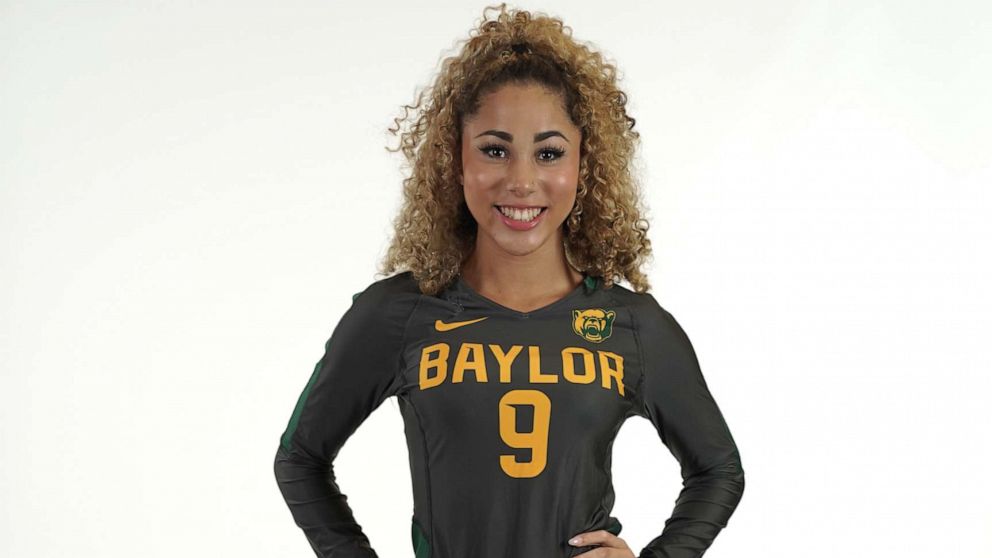 Payton Washington was injured in a shooting when one of her cheerleading teammates accidentally tried to enter the wrong car in a grocery store parking lot in Elgin, Texas, on April 18, 2023 – Baylor Athletics
18-year-old girl shot for getting into the wrong car
On Tuesday, April 18, in Elgin, Texas – near the state capital of Austin – four members of the Woodlands Elite cheerleading squad were in the parking lot of a grocery store on their way back from cheer practice when two of them accidentally got into the wrong car. The girls realized their mistake, apologized, got back into their own car, and then noticed the driver from the other car had raised his hands and fired multiple shots into their car as they drove away.
18-year-old Payton Washington was shot in the back and the leg, and another unnamed girl was also injured by a grazing bullet wound. Washington – who was recently accepted to Baylor University – was rushed to a hospital and her condition was listed as critical, but she's since been updated to stable. The shooter, 25-year-old Pedro Tello Rodriguez, fled the scene but was arrested at his home and charged with third degree felony deadly conduct.
Washington's father, Kelan, said his daughter was born with just one lung and is "as tough as they come." He also said he was shocked at Rodriguez's violent reaction.
"You watched her walk up to your door on accident," Kelan Washington said. "It's a girl in a cheer outfit."
Photo courtesy of the White family
6-year-old girl and her parents shot for playing too close to the wrong house
Also on April 18 In Gaston County, North Carolina, six-year-old Kinsley White and her parents were among several people injured by gunshots while playing. Local media reports that 24-year-old Robert Singletary allegedly fired his gun until the chamber was empty after a basketball rolled into his yard.
"Why did you shoot my daddy and me? Why did you shoot a kid's dad?" White asked.
As of this writing, a manhunt is currently underway for Singletary, who has been charged with four counts of attempted first-degree murder, two counts of assault with a deadly weapon, and one count of possession of firearm by a felon. According to the Charlotte Observer, Singletary was charged in December for assaulting his girlfriend with a hammer.
Australia and New Zealand: A resounding success for gun reform
America's epidemic of mass shootings temporarily slowed down during the Covid-19 pandemic, when most people stayed home to slow the spread of the virus. But in 2021, as soon as society began to reopen in earnest, mass shootings at schools, churches, parks, stores, festivals, and elsewhere resumed. The Gun Violence Archive characterizes a mass shooting as any violent event in which at least four people, not including the shooter, are injured by firearms. By this metric, there have been 18 mass shootings in the United States since the April 10 mass shooting at a bank in downtown Louisville, Kentucky – including yet another in Louisville. There have been so far more mass shootings than days in 2023.
The seemingly daily occurrence of mass shootings is likely to continue unabated given how many guns there are in the United States. A 2017 study estimated there were nearly 400 million guns in the US despite just 320 million residents. And given the abnormally high number of mass shooting events in 2023, it's clear that the tepid bipartisan bill that passed Congress in the aftermath of the massacre of 21 young children and staff at Uvalde Elementary School in 2022 was not enough. Addressing the root causes will require that the US look to the international community for inspiration.
In 2019, after a man killed 50 people at a mosque in Christchurch, New Zealand with assault weapons, then-Prime Minister Jacinda Ardern proposed a ban on assault weapons and semi-automatic firearms, along with a mandatory buyback program for the banned guns. The legislation was not only endorsed by New Zealand's gun lobby, but it was also supported by the opposition party and by the nation's gun owners. New Zealand hasn't had a mass shooting since the Christchurch massacre.
"I have a military style weapon, but to be fair I don't really use it, I don't really need it," New Zealand resident Noel Womersley told Reuters in response to the ban. "I'm quite happy to hand mine over."
New Zealand modeled their approach to gun reform on their neighbor, Australia. In 1996, after a man killed 35 people with an AR-15 style rifle in Port Arthur, the Australian Parliament implemented strict gun reform measures that went largely unopposed. Australia hasn't had any mass shootings since the Port Arthur massacre, which is particularly significant since it had 13 such events in the 20 years prior to the shooting.
The US is much larger than Australia or New Zealand, but individual states prove that gun reform can work within their borders. California and Massachusetts, which have some of the nation's most stringent gun laws, also have some of the lowest number of gun deaths per capita according to the CDC. Likewise, states with extremely lax gun laws, like Louisiana, Mississippi, and South Carolina, have disproportionately high rates of gun deaths.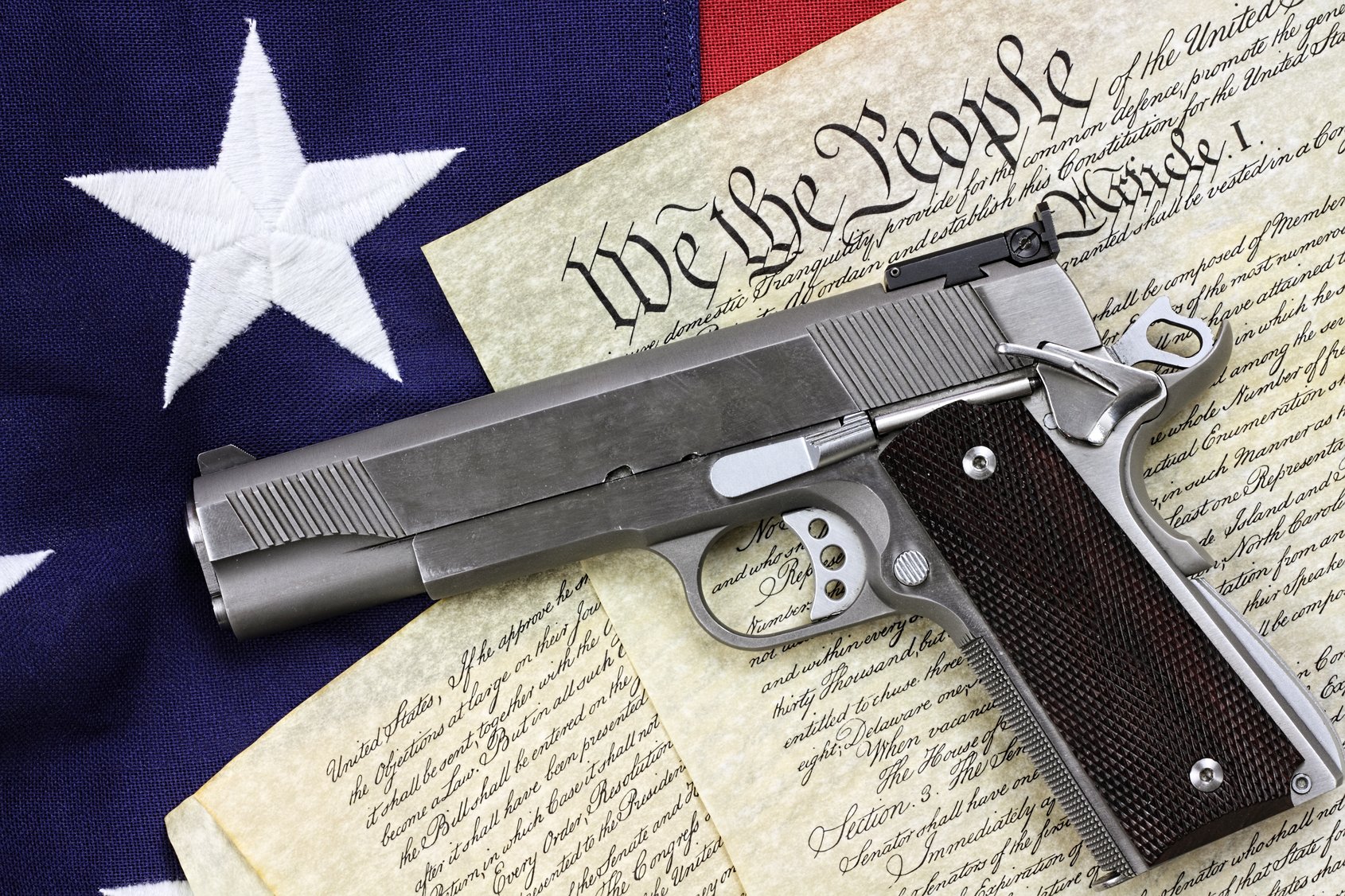 2nd Amendment culture can endure even with strict gun reform
Despite the sound argument made in 2018 by former Supreme Court Justice John Paul Stevens, the 2nd Amendment will likely never be repealed in our lifetimes. And it's true that America's deeply ingrained 2nd Amendment culture makes gun reform far more difficult here than in Australia or New Zealand. But the 2nd Amendment can coexist with sensible gun reform.
As I recently wrote for the Louisville Courier-Journal, I shot my first gun in my teens while at a friend's farm in rural Kentucky, with a responsible adult present. Guns are a core part of rural culture both in Kentucky and elsewhere, and residents of rural communities depend on firearms to protect livestock from predators and to hunt for food. Laws like the ones that passed in New Zealand in 2019 wouldn't affect rural gun culture at all.
As a gun owner and recreational shooter for more than ten years (I bought my first gun, a Smith & Wesson .40 caliber handgun, at a gun show in Kentucky when I was 24 years old), I've always insisted on a bolt-action rifle for hunting and will laugh at anyone who shows up to hunt with an AR-15. For home defense, a pump-action shotgun can suffice, as the crunch-crunch of the weapon being cocked will scare off any intruder, and a shotgun aimed in the general direction of a target – particularly in the close quarters of your home – will easily hit its mark.
My girlfriend carries a .380 pistol – a compact, lightweight gun that can easily be cocked and aimed – in her purse for protection. We've both had conversations about the ease of using revolvers as opposed to semi-automatic pistols if semi-automatic weapons were to be banned in the US. Unlike a semi-automatic pistol, a revolver will never jam. And in a deadly encounter, if you can't get the job done with six shots, you weren't going to survive the encounter anyway.
While a ban on assault weapons, semi-automatic weapons, high-capacity magazines, bump stocks, gun buybacks, universal background checks, and red flag laws won't end mass shootings, they will undoubtedly reduce them. The Ohio Capital Journal found that mass shooting incidents fell significantly during the ten years the assault weapons ban was in place between 1994 and 2004, and climbed dramatically once the ban lapsed.
Legislative action on guns ultimately has to be taken at the federal level, as any law confined to a state's borders is null and void the next state over. Chicago's gun violence epidemic, for example, is primarily fueled by guns purchased in neighboring states like Indiana and Wisconsin.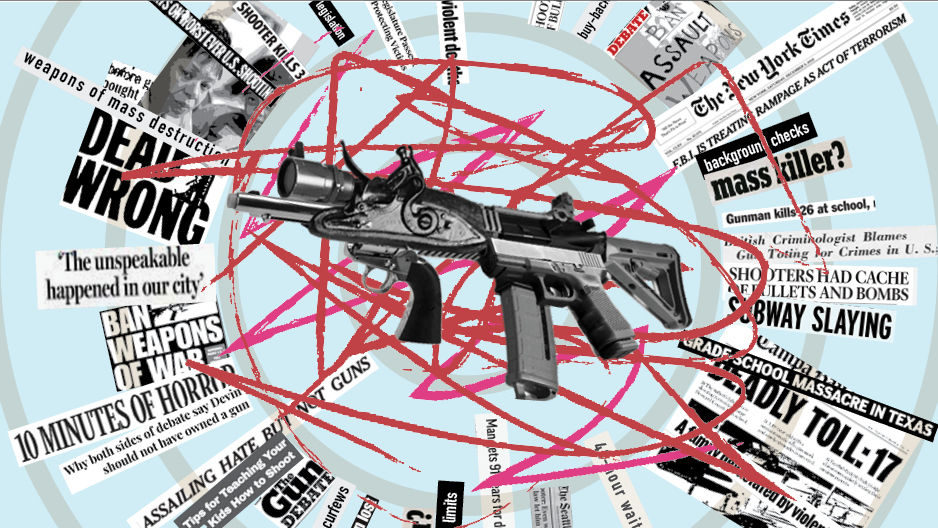 Raising a less fearful, more compassionate generation
The problem of a heavily armed population living in a constant state of fear is the result of years of conditioning, and deprogramming a populace as large as the US will take time. There's no switch to flip to make people less fearful, but there are collective actions we can take within our communities to make sure the next generation of American adults can be less prone to violence.
Raising children to be more media literate now can lead to them being more responsible adults in the future, helping them to be more effective at communication, collaboration, and critical thinking. South Carolina public school teacher Ashley Fort, who teaches media literacy, argued that media literacy should be incorporated by teachers of all subjects, given that kids today spend anywhere between six to nine hours consuming media every day.
"While teachers must explicitly provide students opportunities to think critically, the critical thinking involved in analyzing and evaluating digital resources should be routinely modeled through teacher think alouds, where students hear, see, and experience this type of thought process," Fort wrote for SCETV.
There are already signs that Generation Z – which is entering the early stages of adulthood – is the most media literate generation to date, as well as the generation most familiar with school shootings. Gen Z activists have demonstrated through public direct action campaigns like March For Our Lives, and through voting patterns like those that delivered the Georgia and Pennsylvania US Senate elections to Democrats, that they could prove to be far less reactionary than Baby Boomers and Gen X-ers.
Only the future will tell, but raising the next generation of kids with fewer guns on the streets, more restrictive gun laws on the books, and a healthy sense of skepticism about mass media may be the best recipe to fight back against a culture of guns and fear.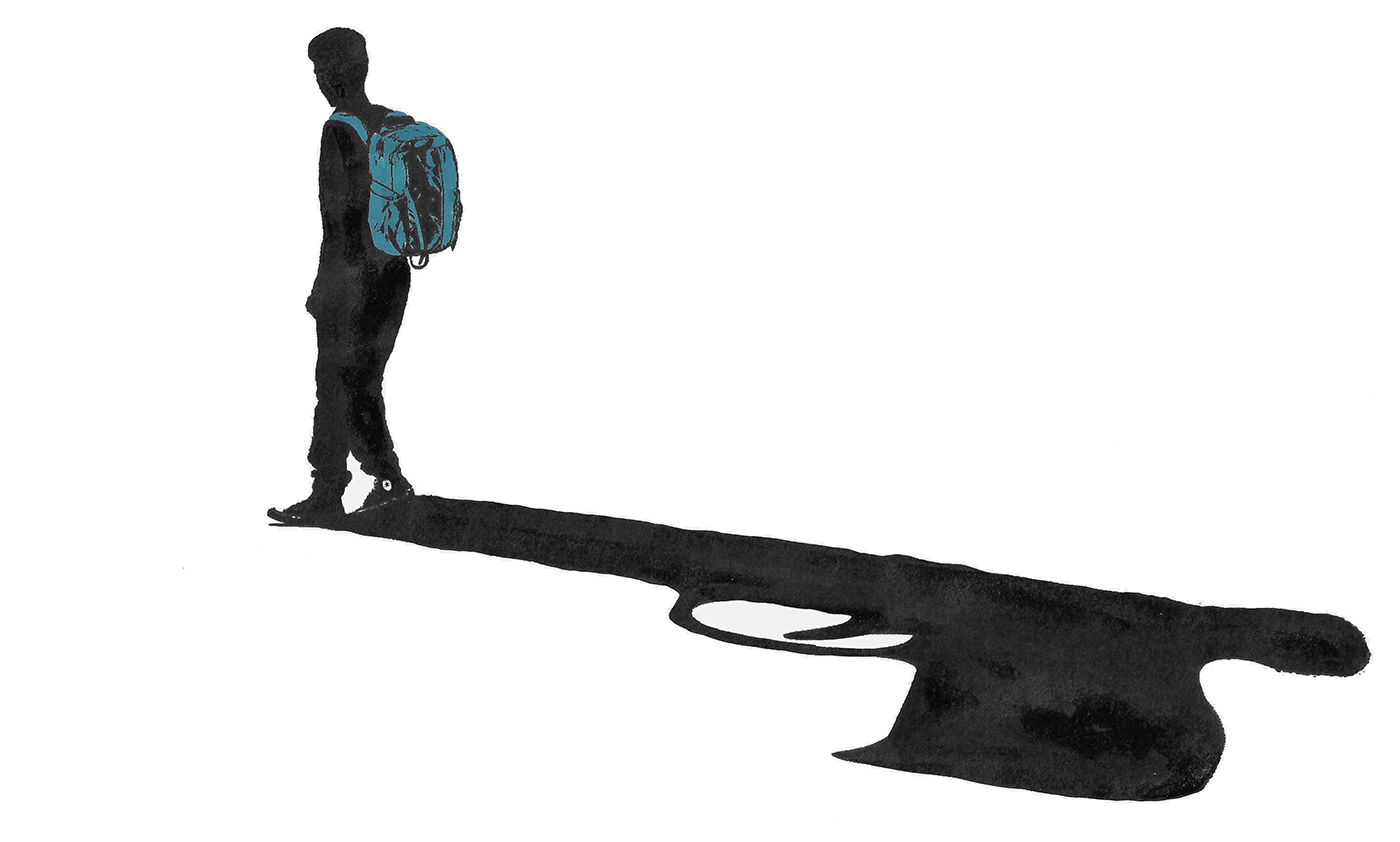 Carl Gibson is an independent journalist whose work has been published in CNN, The Guardian, The Washington Post, The Houston Chronicle, Barron's, Business Insider, The Independent, and NPR, among others. Follow him on Mastodon @crgibs@mastodon.social.