Sep. 19, 2023 (SFChronicle.com)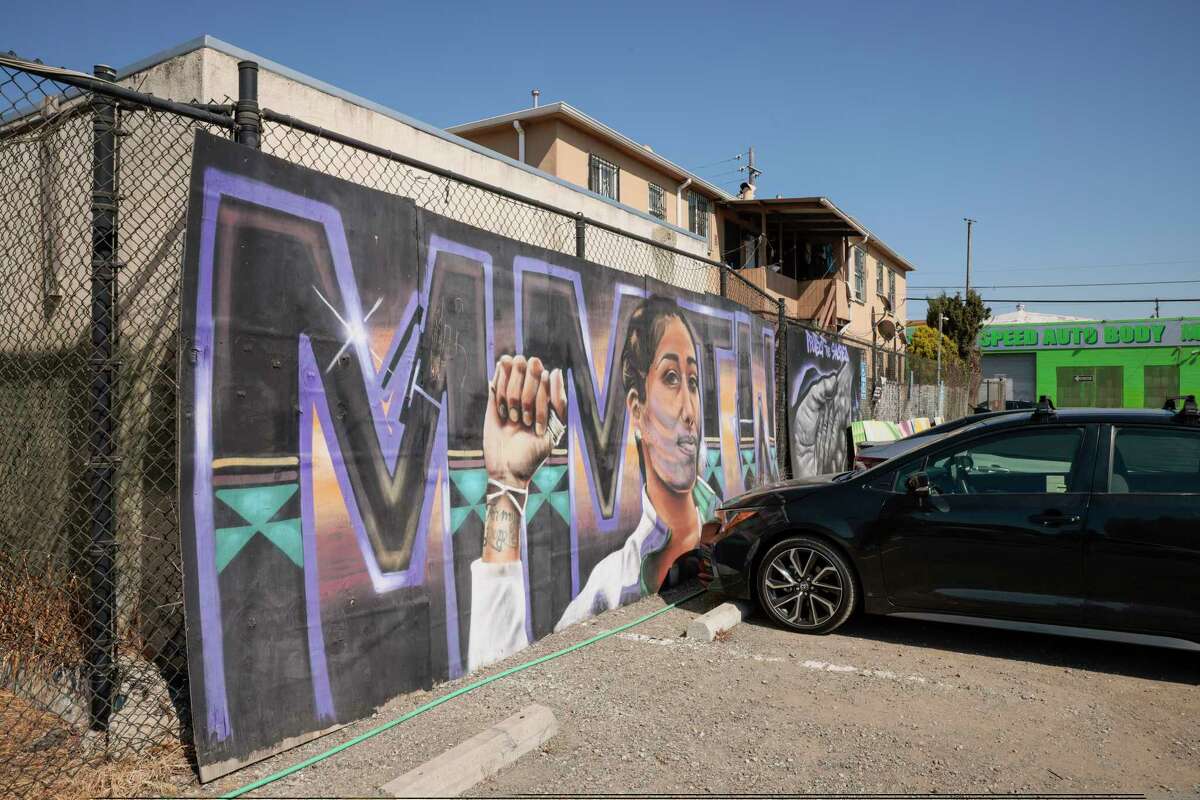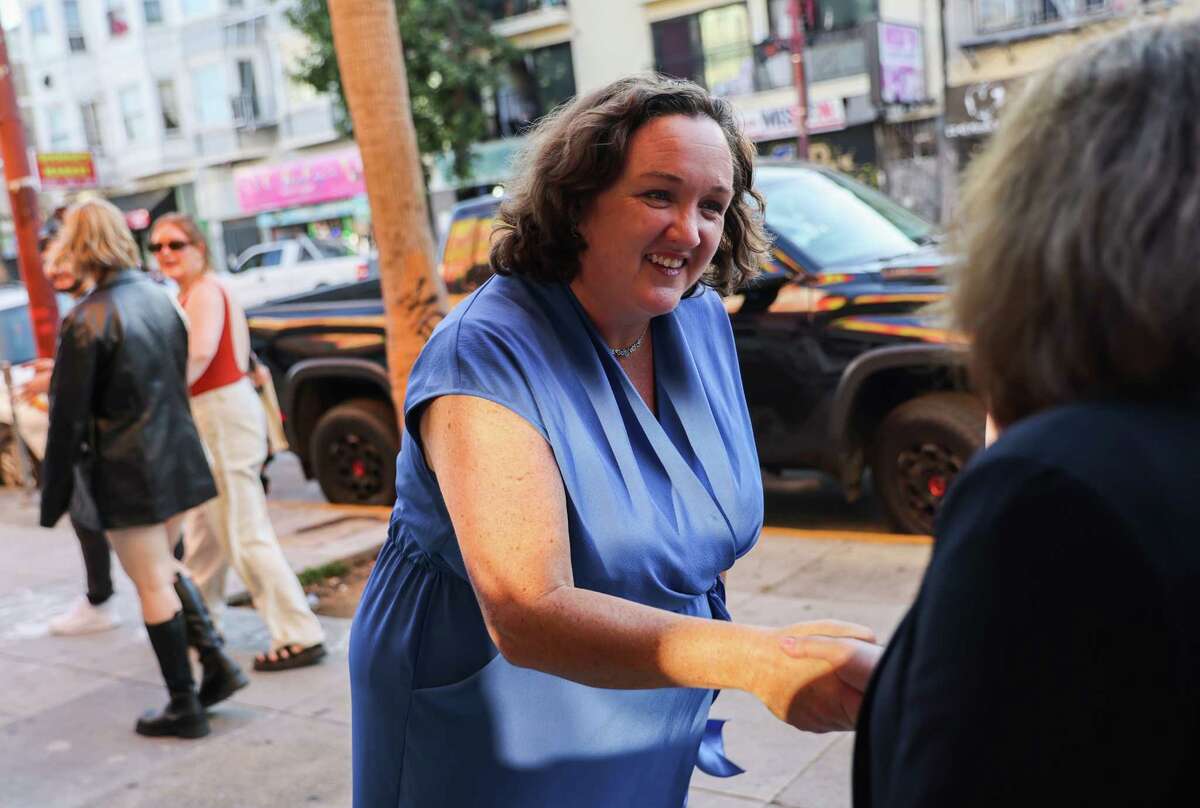 California's top Democratic Senate candidates agree on most issues, but not on earmarks — the once derided, then revived practice that Congress uses to steer money into hometown projects without going through the normal appropriations process.
Earmarks, which returned in 2021 after a decade-long hiatus following some high-profile scandals, are now subject to increased transparency rules, are capped at 1% of the annual discretionary spending in the federal budget, and can't be funneled to for-profit businesses.
As the Republican-led House internally battles over spending bills, California's Democratic Senate candidates fundamentally disagree about the role earmarks play in how federal tax dollars fund local projects.
Rep. Katie Porter of Irvine called earmarks "a system with a history of corruption and backroom deals that waste tax dollars," and she is the only House Democrat to refuse to request them. But Reps. Barbara Lee of Oakland and Adam Schiff of Burbank embrace earmarks, saying they bring needed federal dollars back home for local projects that House members can best target to their districts.
Porter, however, left the door open to reconsidering whether to use earmarks if elected to the Senate. A senator would be able to compare the impact of projects across the whole state, she said, instead of "telescoping" the needs of their own district.
"I will cross that bridge when I come to it," Porter said. "The argument about regional planning is different when you're in the Senate."
Earmarks are now referred to as Community Project Funding to shake off the stink of their reputation as the epitome of political corruption. Their potential for malfeasance was famously exemplified by $223 million Alaska legislators earmarked for a project derided as the "Bridge to Nowhere," and former San Diego Republican Rep. Randy "Duke" Cunningham, who served seven years in prison for taking $2.4 million in bribes for steering earmarks to defense contractors nearly two decades ago.
Porter's top rivals — both of whom were first elected two decades ago, when earmarks were commonplace — criticized her stance as performative, and one that hurts her constituents by not doing all that she can to fund projects that could help them.
Lee believes in them so much that she highlighted recent recipients of her earmarks at an Aug. 30 town hall meeting at the Oakland Museum of California. Afterward, Lee criticized Porter's refusal to ask for earmarks, telling the Chronicle it was a sign that "she will not deliver for her district."
To not be able to obtain funding for projects that are "creating jobs, creating services, green infrastructure — to me that would be a dereliction of my duty," Lee said.
Schiff feels similarly. He pointed to how Los Angeles Mayor Karen Bass, who served in the House for a largely earmark-free decade, asked members of the local House delegation to direct one of their 15 allotted earmarks requests to a project that addresses housing or homelessness. Schiff has requested $850,000 for a Housing Authority of Los Angeles project.
He, too, indirectly took aim at Porter for refusing to ask for earmarks.
"If a California senator decides they're not going to do it, that means hundreds of millions of dollars are going to go to other states," Schiff told the Chronicle. "I think Californians are looking for results, not rhetoric, and want things done on these problems and want their representatives to fight to bring more resources back home."
Porter, who was first elected in 2018 while earmarks were banned, defended her stance. She doesn't pursue earmarks for the same reason she said she doesn't accept contributions from lobbyists. She feels that it can be corruptive and isn't the best way to determine where to distribute federal tax money.
In an online video posted in July, Porter derided earmarks as a "fancy Washington term that means funding for politicians' pet projects." She said neutral third-party experts — like, say, at the federal Department of Transportation — should decide which bridge repairs to spend taxpayer dollars on instead of politicians.
"Time and again, we've seen politicians abuse this power and direct tax dollars toward projects that help them politically and even financially," Porter warned in the video.
The whole concept of earmarks can put lawmakers into a position, Porter said, where they can become vulnerable to corruption.
Say a House member gets three earmark requests for a child care center from three different cities. "One of those mayors endorsed you, two of them didn't. Where are you going to put the child care request, right?" Porter said. "It's inevitable it's about personal relationships, not about need."
Lee, however, sees earmarks as a way for her to direct federal dollars directly to local organizations that need them. She told her town hall audiences that one of the few times that she disagreed with former President Barack Obama was when he said in his 2011 State of the Union address that "if a bill comes to my desk with earmarks in it, I will veto it."
Natalie Aguilera, the interim chief executive officer of the 51-year-old nonprofit Native American Health Center, said the $1 million that Lee secured last year will help pay for an expansion of the center in Oakland's Fruitvale neighborhood that is scheduled to break ground in January.
When the facility opens in mid-2025, it will enable clinicians to see 3,700 more low-income and underinsured dental patients annually. Now, Aguilera said, patients have to wait up to six months to get an appointment. The new facility will also include a meeting area that can hold 300 people, 10 times what it can accommodate now.
The center had to come up with $20 million for its share of the funding of a new five-story building, most of which will be an affordable housing complex. (The housing developers were responsible for the rest.) Raising that kind of money is a challenge for the organization, which has its hands full taking care of its 14,000 members at 14 different sites.
"This (earmark) is huge for us because we're a smaller clinic," Aguilera said. "We just don't have a lot of those funding streams that might support these types of projects."
Still, the earmark stigma remains. One earmark recipient at Lee's town hall meeting said, "We were told we weren't supposed to say the word 'earmark.' "
But that request didn't come from Lee.
For "those who don't think earmarks are good," Lee said, it is short-sighted to believe that the "worst case makes bad law. Yeah, there were two or three cases (of abuse), but I mean, we made sure that the transparency is there for those who have applied for earmarks."
Porter told the Chronicle that while individual congressional members may be good at knowing what their districts need, "what we're not good at is how that compares to everywhere else."
"Few of us are structural engineers," Porter said, "and even if we are, we don't know which bridge needs repair more."
Reach Joe Garofoli: jgarofoli@sfchronicle.com; Twitter: @joegarofoli. Reach Shira Stein: shira.stein@sfchronicle.com; Twitter: @shiramstein.
Written By Joe Garofoli
Joe Garofoli is the San Francisco Chronicle's senior political writer, covering national and state politics. He has worked at The Chronicle since 2000 and in Bay Area journalism since 1992, when he left the Milwaukee Journal. He is the host of "It's All Political," The Chronicle's political podcast. Catch it here: bit.ly/2LSAUjA
He has won numerous awards and covered everything from fashion to the Jeffrey Dahmer serial killings to two Olympic Games to his own vasectomy — which he discussed on NPR's "Talk of the Nation" after being told he couldn't say the word "balls" on the air. He regularly appears on Bay Area radio and TV talking politics and is available to entertain at bar mitzvahs and First Communions. He is a graduate of Northwestern University and a proud native of Pittsburgh. Go Steelers!
Written By Shira Stein
Shira Stein is The San Francisco Chronicle's Washington correspondent, covering national politics and policy with a particular eye to the impacts on California. She was previously a health care reporter and received several awards for her work covering the COVID-19 pandemic for Bloomberg. She also covered the fall of Roe v. Wade, including being the first to report President Joe Biden's consideration of a public health emergency for reproductive rights; the Trump administration's efforts to lower prescription drug prices; and the third legal fight to overturn the Affordable Care Act.
She previously interned at the Washington Post, Bloomberg Law, and the Colorado-based Durango Herald. She is a native of the Bay Area and a graduate of American University.
©2023 Hearst Communications, Inc.